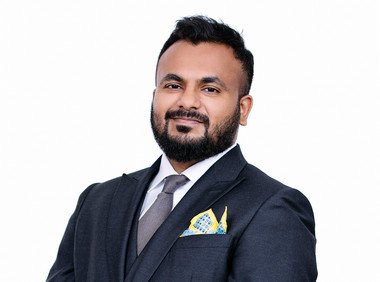 Jeffy Cruz Jeyakumar
Jeffy has completed two bachelor degrees: the first in Business Administration from the IESEG School of Management, a French Grandes École where he received the prestigious Égide scholarship, and the second in Law from Cardiff University where he completed his law degree with honors. Jeffy was trained in the UK and then proceeded to work in different countries. After graduation, Jeffy began his legal career working for a prominent family lawyer in Singapore. He moved to the corporate sector in 2015, and worked with two of the top ten law firms in India, while handling the drafting of a variety of complex commercial contracts and also handling Intellectual Property cases.
Jeffy concentrates his practice on various corporate transactions and company incorporation. He typically handles major corporations and high net worth individuals, and reports directly to the Managing Partner and other senior counsel. His experience as an associate in the firm relates to mergers and acquisitions, incorporation, contract drafting, will drafting, Business interest valuation as well as other complex financial and contractual issues.